تمام بالغوں کو ہیپاٹائٹس سی انفیکشن کے لئے دکھایا جانا چاہئے: یو ایس پی ایس ٹی ایف کی سفارشات – خصوصی میڈیکل ڈائیلاگ۔
Translating…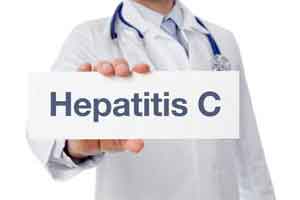 The U.S Preventive Services Services Task Force  (USPSTF) has released a recommendation statement for the screening of Hepatitis C Virus Infection in Adolescents and Adults. In the draft statement, it is recommended by the USPSTF that all adults aging from 18 to 79 years should be screened for hepatitis C virus (HCV) infection.
Hepatitis C virus (HCV) is a major health burden that affects more than 170 million people around the world. Unfortunately, most patients who are infected with Hepatitis C infection cannot clear the virus and progress to the chronic infection. This rate is higher in human immunodeficiency virus (HIV) infected patients and lower in women and children. The most important risk factor for HCV infection is past or current injection drug use. The increase in acute HCV incidence has mostly affected youngs who inject drugs (PWID), especially those living in rural areas. There has also been an increase in the number of women ages 15 to 44 years with HCV infection.
The recommendations released by the USPSTF is evidence-based of both the benefits and harms of the service and an assessment of the balance. The recommendation is applied to all asymptomatic adults without known liver disease.
Risk Assessment
The most important risk factor for HCV infection is past or current injection drug use. In the United States, recent increases in HCV incidence have predominantly been among young persons who inject drugs (PWID).
Pregnant adults should be screened.
Due to the increasing prevalence of HCV in women ages 15 to 44 years and in infants born to HCV-infected mothers, clinicians may want to consider screening pregnant persons younger than age 18 years.
Screening Tests
Screening with anti-HCV antibody testing followed by polymerase chain reaction testing for HCV RNA is accurate for identifying patients with chronic HCV infection.
Currently, diagnostic evaluations are often performed with various noninvasive tests as possible alternatives to liver biopsy for diagnosing fibrosis stage or cirrhosis to reduce overall harms in persons who screen positive.
Among patients with abnormal results on liver function tests (measurement of aspartate aminotransferase, alanine aminotransferase, or bilirubin) who were tested for reasons other than HCV screening, finding the cause of the abnormality often includes testing for HCV infection, and is considered case finding rather than screening; therefore, it is outside the scope of this recommendation.
Screening Intervals
Most adults need only be screened once. Persons with continued risk for HCV infection (e.g., PWID) should be screened periodically. There is limited information about the specific screening interval that should occur in persons who continue to be at risk for new HCV infection.
Screening Implementation
Screening should be voluntary and undertaken only with the patient's knowledge and understanding that HCV screening is planned.
Treatment
The purpose of antiviral treatment regimens for HCV infection is to prevent long-term health complications of chronic HCV infection (such as cirrhosis, liver failure, and hepatocellular carcinoma).
Currently, all-oral direct-acting antiviral (DAA) regimens without interferon have been accepted as the standard treatment of chronic HCV infection.
Antiviral therapy is not generally considered during pregnancy because of the lack of data on the safety of newer DAA regimens during pregnancy and breastfeeding.
For full guidelines, visit www.uspreventiveservicestaskforce.org
Source: self